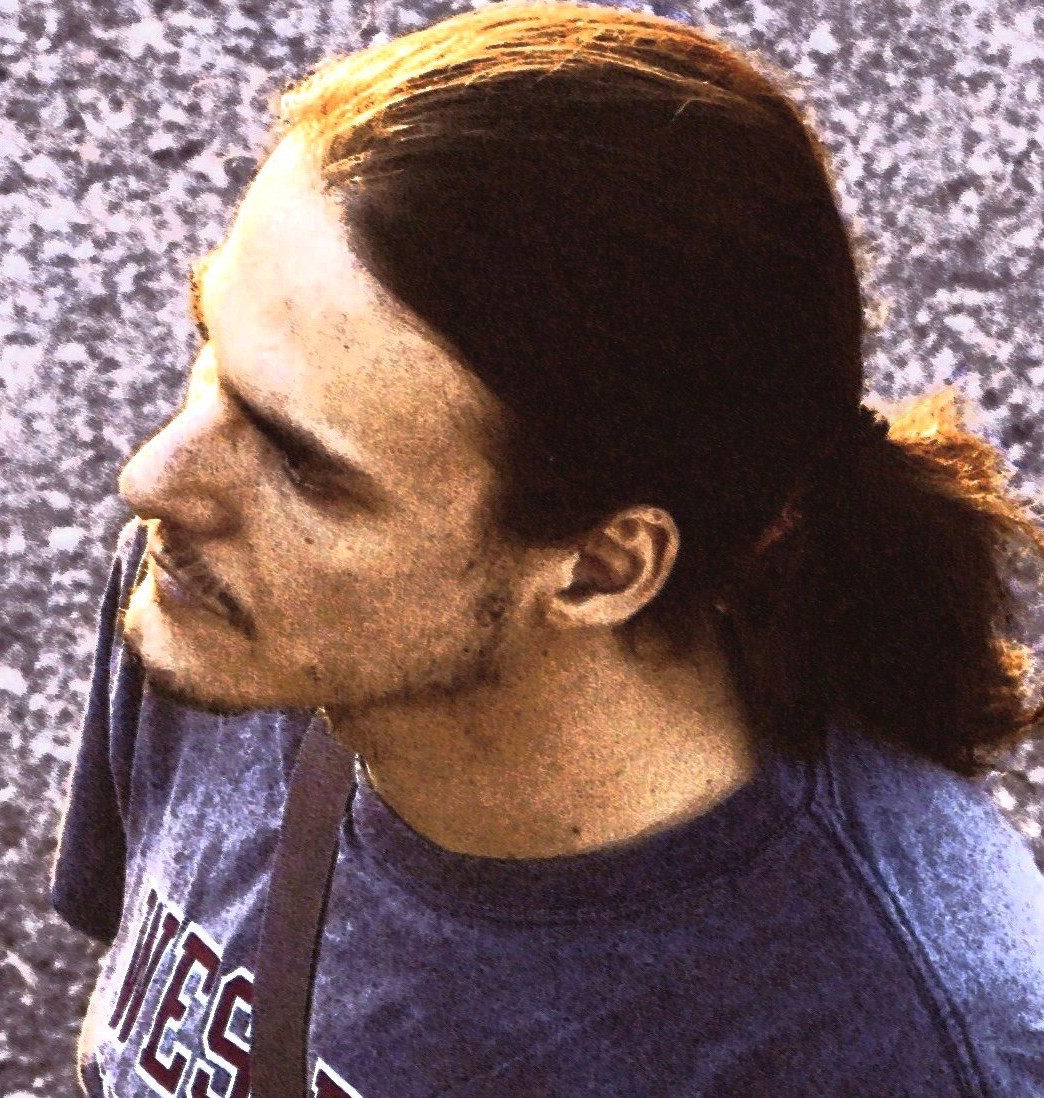 Welcome to Emilio's home page. Bienvenue sur la page d'accueil d'Emilio! I am a postdoctoral researcher at the FEEVER project in CRI Mines-ParisTech. You are very welcome to contact me.
Internships proposals at MINES ParisTech, 2018 edition!!
Research
My research background is in functional and logic programming practice and theory. I have become very interested in theorem proving too, in particular I'm a fan of the Mathematical Components Library which I use to model signal processing and a bit of control theory. Have a look at my GitHub page for recent projects; some current topics are:
Programming Languages for Audio: Faust (Functional Audio Stream) is a functional programming language specifically designed for real-time signal processing and synthesis. We are working on logics for the verification of Faust programs, semantics, efficient compilation and extensions.
User Interfaces in Theorem Proving: We have develop jsCoq a new accesible interface for the Coq Proof Assistant. SerAPI is an experimental Coq toplevel intended to power the next-generation theorem proving IDEs.
Computing in Relation Algebra: We study relational and categorical formalisms for constraint logic programming, lessening the gap between the operational and denotational models using combinatorial proof search.
Verification of Mechanism Design and Differential Privacy: We work on language-based tools to facilitate the construction of formally-verified mechanisms and real-world privacy.
In the past I've worked on: logic programming, constraint solving, operating systems, server and network administration, collaborative web tools design and implementation, multi-paradigm declarative programming.
Publications
Dual Query: Practical Private Query Release for High Dimensional Data, with Gaboardi, Marco; Hsu, Justin; Roth, Aaron; and Wu, Zhiwei Steven (2017) Journal of Privacy and Confidentiality: Vol. 7 : Iss. 2 , Article 4. [JPC]
Adventures in the (not so) complex space, with Pierre Jouvelot. The 7th Coq workshop, Sophia Antipolis, France, 2015. [github]
A Taste of Sound Reasoning, with Olivier Hermant, Pierre Jouvelot. 13th Linux Audio Conference. Mainz, April 9-12th, 2015. [github]
More...
Interests
Logic: I highly enjoy logic and model theory, in particular I try to closely follow developments in λ-calculus, intuitionism, categorical and higher-order logic, and foundations of mathematics
Programming languages: I strongly favor the use of functional strongly-typed Programming Languages such as Haskell, Coq and Agda. Programming techniques such as laziness and monads allow the programmer to write better and more correct code in less time. My current programming language of choice is Coq + SSReflect.
Activism: Mainly computer related, I believe we can do better. Some pointers: Free Software; defend your rights in the digital world; Debian, a free operating system built by a community of volunteers; burbuja.info, collective thinking about economy and politics.
Music: I have a strong interest in music. I'm planning to extend my research on programming languages and logic into to computer-aided composition and synthesis. I enjoy playing the piano; I usually listen to classical, industrial, rock and experimental music. In addition to Faust, Supercollider, and Chuck are interesting programming languages for sound synthesis and composition.
Software
See my GitHub Profile for a complete list of contributions.
SerAPI, machine-friendly communication with the Coq Proof Assistant.
JsCoq, use Coq and Ssreflect from your browser.
HOARe2, Higher-Order Approximate Relational Refinement Types.
ssrbits, a small library for bit vectors.
DualQuery, practical private query release for high dimensional data.
DFuzz, a type checker for linear dependent types.
FuzzInf, a compiler and runtime for Differential Privacy.
RAM, the relational abstract machine. It is currently undergoing a full rewrite, contact me if you are interested.
A CLPFD solver for Ciao Prolog. It is now included in the Ciao distribution.
ffuzz, a toy fuzzy logic library written in Haskell.
hjsc, a toy JavaScript to assembler compiler, written in Haskell.
ConvexHull, a 3D convex hull calculation program written in C# and OpenGL. Contact me if you are interested.
Some Talks
Brief CV
I hold an Engineering Degree in Computer Science, Master in Computational Logic and PhD from the Technical University of Madrid. From 2012 to 2014, I was a postdoc in the Putting Differential Privacy to Work team at the University of Pennsylvania.
Personal
I'm a native of Las Pedroñeras, Cuenca, Spain, placed in "La Mancha" region and included in "La Ruta de Don Quijote". My hometown is distinctly known for its superior purple garlic (ajo morado).
My first name is Emilio Jesús and my two family names are Gallego (father's) and Arias (mother's), as is customary in Spain.
I was close to pursuing a career in piano playing. I maintain interest in piano and classical music and try to practice often. My favorite pianist is Claudio Arrau. See him here and here, performing at his best. A true heir to Liszt's spiritual school, his playing is one of the last witnesses of the romantic style.
I consider myself an "Objective" audiophile. See NwAvGuy's great blog for more information about audio myths. Building an excellent Hi-Fi setup is not expensive, don't be fooled by snake-oil vendors, an O2 and a pair of good headphones will provide superior sound quality for a modest cost. The O2 is "open hardware", so you can built it yourself for much less money, but you'll need to invest a significant amount of time.
Tools I use
Electronic address
e at(@) x80 (dot) org
My gpg public key F878 DB33 AA77 EB4E 058F 94B3 D3DA 7A34 4681 F041. Provided you have control over your browser and you trust TERENA, you can securely retrieve my public key from here.
Physical Location
Office R.04
Mail address
Emilio Jesús Gallego Arias
Investigateur PostDoctoral
Centre de recherche en Informatique, ARMINES
35, rue Saint Honoré
77305 FontaineBleau Cedex
France
Phone
+33 (0) 1.64.69.48.45 (Work)
ejgallego (Skype/Hangouts)
Meta
Last modified: Sep 28th, 2017. XHTML 1.1 compliant. Optimized for mobile.